Title: Paradise Cove
Author: Patrice Wilton
Narrator: Cynthia Vail
Length: 7h 53m
Publisher: Patrice Wilton
Series: Paradise Cove, Book 1
Genre: Contemporary Romance


A new series by Patrice Wilton, NEW YORK TIMES and USTA TODAY best selling author. This new heart-warming contemporary romance takes place in the Florida Keys and promises romance/passion, family values, and plenty of adventure. Cardiac surgeon Sean Flannigan lost his daughter to a rare form of leukemia; he can mend broken hearts, but his is beyond repair. Kayla Holmes, along with her sisters, inherited guest cottages in the Keys after their stepfather died. Their high spirits and positive energy are a beacon of light that directs Sean's sailboat into Paradise Cove. Can Kayla's compassion find a crack in Sean's armor? Sometimes love isn't enough to heal a wounded heart.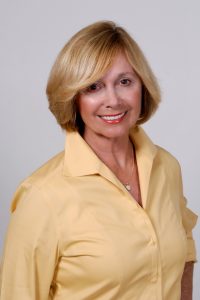 Patrice Wilton knew from the age of twelve that she wanted to write books that would take the reader to faraway places. She was born in Vancouver, Canada, and had a great need to see the world that she had read about.
Patrice became a flight attendant for seventeen years and traveled the world. At the age of forty she sat down to write her first book—in longhand! Her interests include tennis, golf, and writing stories for women of all ages.
She is a mother of two, has four lovely grand-daughters and one grandson, and a wonderful man at her side. They live in West Palm Beach, Florida, where he teaches her golf, and she teaches him patience.
She has twenty-five books published on Amazon, and is a NY Times and USA Today best selling author.

Voicing Kayla and Paradise Cove: Cynthia Vail
I fell in love with Kayla the moment I started reading Paradise Cove. She is a wonderful blend of being unassuming, stubborn, and sharp. It was a joy to get those nuances of her character and really grow with her as she comes into her own. She can be so stubborn and sexy at the same time. I won't give anything away, but she makes a wonderful centerpiece for the story and a perfect way for the amazing Patrice Wilton to start her heartfelt series about these three different sisters.
People are always curious about my steps to voicing a novel. First, I block off time to get cozy and read the whole book to myself. Then, I read it again in a "work" frame of mind… making notes, highlighting the heck out of individual lines, and using about 100 sticky notes to flag certain sections. Plus, I always have questions about pronunciations of local spots… just to make certain I say things the way a local would. For Paradise Cove, Patrice was my guide to saying things like Islamorada! Once this process is done, I have a really well-rounded feel for each of the characters. For Kayla, I was able to understand her motivations, fears, and loyalties—and infuse them into her voice right from the start.
Now it gets really fun! You know how it is when you read to yourself and you can actually hear certain voices are in your head? I'm fortunate enough to be able to let those voices out! Contrary to what some people might think, reading the different parts really isn't difficult. Each voice, whether it's male, female, old, young, from different parts of the world can be varied by pace, tone, and accents. You never want the accents or pitches to get too crazy because then the listener will be just hearing you-- and not the words. Subtle is best, even with variations in character. It's the author's words that are important… not the voiceover artist's range of talent.
I read aloud several chapters a day, then I go back and edit where it's needed and upload the chapter files so Patrice can hear them. She'll catch errors or want me to re-do certain sentences that don't sound quite right. As needed, I'll go back and redo the sections and edit them back into the chapters and re-upload them. This is a great system so that the final product that you hear is free of flubs!
There's always a sense of accomplishment, but also of wistfulness, when an audiobook is completed. I felt so connected to Kayla and her whole family. Fortunately, Hooked on You was right around the corner!
It's a lot of detailed work, but as Kayla would tell you… hard work is always worth it in the end.

https://open.spotify.com/user/jesstheaudiobookworm/playlist/2v0e3W0BgWdKwGMGgucuhM


This is the first in the paradise cove series. I really liked how fast paced it was and it had a great storyline. The characters and overall plot of the story was okay. I really enjoyed reading the story of the three sisters and Sean Flannigan and each of their unique backgrounds. They each brought something special to the story.

This is my first audiobook by Cynthia Vail. While I think she did a wonderful job I wouldn't recommend this book as an audiobook. There was only one narrator and I felt like it was read more as a script. I felt there wasn't a whole lot of emotion put into the story. All the characters sounded a like so it was a little confusing on who was who.

Overall, I really did like the story so I am giving it three stars and I'm currently listening to the second book "Hooked On You". So keep an eye out for my review next week of book 2 in the Paradise Cove Series.
I received this audiobook as part of my participation in a blog tour with Audiobookworm Promotions. The tour is being sponsored by Kathryn Kelly. The gifting of this audiobook did not affect my opinion of it.