Title: Hooked On You
Author: Patrice Wilton
Narrator: Cynthia Vail
Length: 8h 40m
Publisher: Patrice Wilton
Series: Paradise Cove, Book 2
Genre: Contemporary Romance


Taylor Holmes has a lot on her plate - running a family owned resort, planning a wedding for her sister, and now the added worry as she opens her dream café. Throw in a hurricane and a sexy boat captain who doesn't take no for an answer, and this book will keep you glued to your seat. Romance, passion, danger, and hot, hot nights guarantee listening pleasure.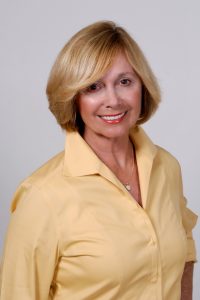 Patrice Wilton knew from the age of twelve that she wanted to write books that would take the reader to faraway places. She was born in Vancouver, Canada, and had a great need to see the world that she had read about.
Patrice became a flight attendant for seventeen years and traveled the world. At the age of forty she sat down to write her first book—in longhand! Her interests include tennis, golf, and writing stories for women of all ages.
She is a mother of two, has four lovely grand-daughters and one grandson, and a wonderful man at her side. They live in West Palm Beach, Florida, where he teaches her golf, and she teaches him patience.
She has twenty-five books published on Amazon, and is a NY Times and USA Today best selling author.

Catch the Voice Behind Hooked on You: Cynthia Vail
"Taylor just spoke to me from the start," said Cynthia Vail, the voice actor behind Taylor Holmes in Patrice Wilton's beachy contemporary romance, Hooked on You, Book Two in the Paradise Cove series. She also voiced Book One of the series, Paradise Cove. "Taylor is a perfectionist, a tomboy at heart, and somebody who is very true to her values… true to a fault, at times," Vail said. "I think a lot of women can relate to her struggle between her head and her heart." In giving Taylor a voice, she knew it had to be strong, positive, a little demure, and different from her sisters in the series. "When you voice a novel, you have the joy of being able to play every character in the book. It's a ton of fun, but it also presents challenges when a bunch of sisters are talking in the same room!" Vail says she tried a bunch of pitches and paces before settling on the three voices for the sisters. "But their Mom's voice has been with me all along," she said. "She has such a humor, wisdom, sexiness, and craziness about her. I love Anna!" Vail also had fun with the male character of Colt. "I can absolutely picture Colt in my head," said Vail. "Patrice Wilton writes about her men with such great description… It's never hard to give him his swagger and confidence." The question Vail gets asked the most when people find out she's a voice actor? How does she handle sex scenes? "With Patrice's writing, the steamy scenes are actually easier than you might think. They have a lot of passion and thought behind them. She doesn't write sex just for the explicit nature. You are really inside the characters' heads… and I hope I bring that to the voicing." Vail says she actually has to stop for breaks when the writing gets emotional. "Hooked on You has several scenes that really got me choked up," she said. "I won't tell you which ones… but believe me, I had to stop reading a few times to compose myself with a tissue and a glass of water."

https://open.spotify.com/user/jesstheaudiobookworm/playlist/2v0e3W0BgWdKwGMGgucuhM


Hooked on You is the second book in the Paradise Cove Series and follows Taylor and Colt this time. This was also a fast paced book, the same as book one and I really liked that.

However, I did have my doubts when I saw that the same narrator would be reading this story. I went ahead with listening to the book anyways, but I was still slightly disappointed.

Overall, I still enjoyed the storyline and the characters and can't wait to start the third book.
I received this audiobook as part of my participation in a blog tour with Audiobookworm Promotions. The tour is being sponsored by Patrice Wilton. The gifting of this audiobook did not affect my opinion of it.