Title: Play Right By Me
Author: Patrice Wilton
Narrator: Rita Page
Length: 8h 6m
Publisher: Patrice Wilton
Series: Paradise Cove, Book 3
Genre: Contemporary Romance


Play Right by Me is a new riveting romance that will steal your heart and make you sigh with pleasure. Brittany Holmes, heartbroken and pregnant, leaves the touring dance troupe and the glamorous life she led in Miami for home in Paradise Cove. Her mother and sisters are like a beacon at the end of the road, and their unconditional love and support is what her bruised heart craves. Ashley Jordon Chase, New York advertising exec, is in Paradise Cove to pursue his lifetime dream of being a playwright. Family circumstances thwarted his earlier writing ambitions and his lucrative career doesn't satisfy him. When Brittany loses her baby, Chase offers comfort. Having experienced the same tragedy in his first marriage he knows how devastating a miscarriage can be. Brittany hides her insecurities behind a wall, but Chase breaks past it to see her most vulnerable side. Their friendship becomes more, and she trusts that he won't let her down. Yet a family emergency pulls him away, leaving her alone. Again. Was she a fool to let him into her heart? Or can they turn their brief affair into a lifetime of love?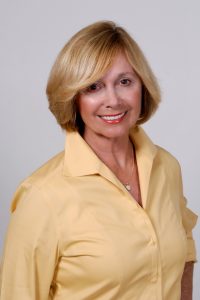 Patrice Wilton knew from the age of twelve that she wanted to write books that would take the reader to faraway places. She was born in Vancouver, Canada, and had a great need to see the world that she had read about.
Patrice became a flight attendant for seventeen years and traveled the world. At the age of forty she sat down to write her first book—in longhand! Her interests include tennis, golf, and writing stories for women of all ages.
She is a mother of two, has four lovely grand-daughters and one grandson, and a wonderful man at her side. They live in West Palm Beach, Florida, where he teaches her golf, and she teaches him patience.
She has twenty-five books published on Amazon, and is a NY Times and USA Today best selling author.

https://open.spotify.com/user/jesstheaudiobookworm/playlist/2v0e3W0BgWdKwGMGgucuhM


Play Right By Me is the third book in the Paradise Cove Series and tells the story of the youngest daughter Brittany and Chase. I'm not giving away any spoilers here but I do have to say I loved the Paradise Cove Series and Play Right By Me is amazing.

The storyline and character's were played perfectly and Rita Page did a wonderful job with the narration.
I received this audiobook as part of my participation in a blog tour with Audiobookworm Promotions. The tour is being sponsored by Patrice Wilton. The gifting of this audiobook did not affect my opinion of it.